Advantages of Beard Oil Dropper Tops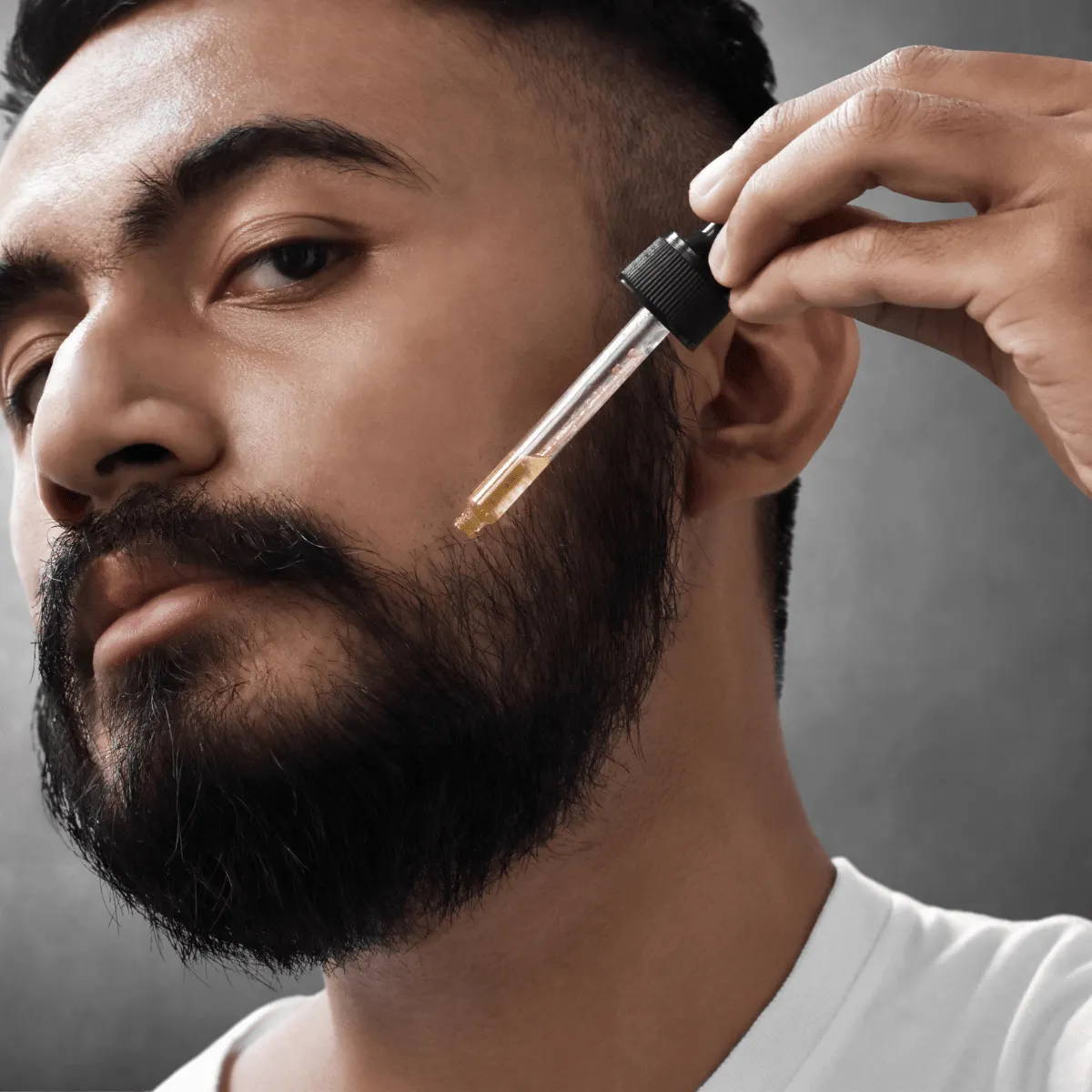 There are several different types of beard oil applicators (Euro droppers, restrictor tops, puck tops, etc . . .), but we would like to go over the specific advantages of the dropper top style. The three main advantages we are going to cover are: easy to measure, direct application, and quick application.
Easy to Measure: Compared to any other application method, the dropper top is by far the easiest to get an accurate measure for how much you are using each time. Some might use a half dropper and others may use two full droppers, but the key is that you can have your accurate measure every single time. Every other method requires either slow and difficult counting of drops, or just the eye test. That can lead to frustration and wasted product. Know exactly how you much you need and want with the dropper top.
Direct Application: With having the extension of the glass tube tapered to a narrow point (a pipette), it allows you to apply oil directly to very specific areas deep within the beard. This is perfect for problem or trouble areas. Many men have these areas around the corners of their mouth along the jawline. Every other method requires you to deliver the oil with your fingertips, and that has a much larger and less accurate surface area as compared to the narrow end and opening of the pipette.
Quick Application: Squeeze the dropper top head with the needed pressure for the glass tube to fill with the desired amount of oil, and then release in your palm. Boom, you are all set! There is no counting of drops. There is no eyeball measuring. Most importantly there is no need to try and get the oil back in the bottle when you get too much. All of the other methods add time. When you are trying to maximize your time, the morning routine efficiency can be key. This is a very quick method!
At Doctor Nicks Amazing Man Stuff, we are proud to use dropper tops for our beard oils because of those amazing advantages.
Now sit back and enjoy that luscious man mane of yours, while you look and smell great!
Dan C
Master of Marketing
Doctor Nick's Amazing Man Stuff