Turn Unscented Beard Butter into Scented!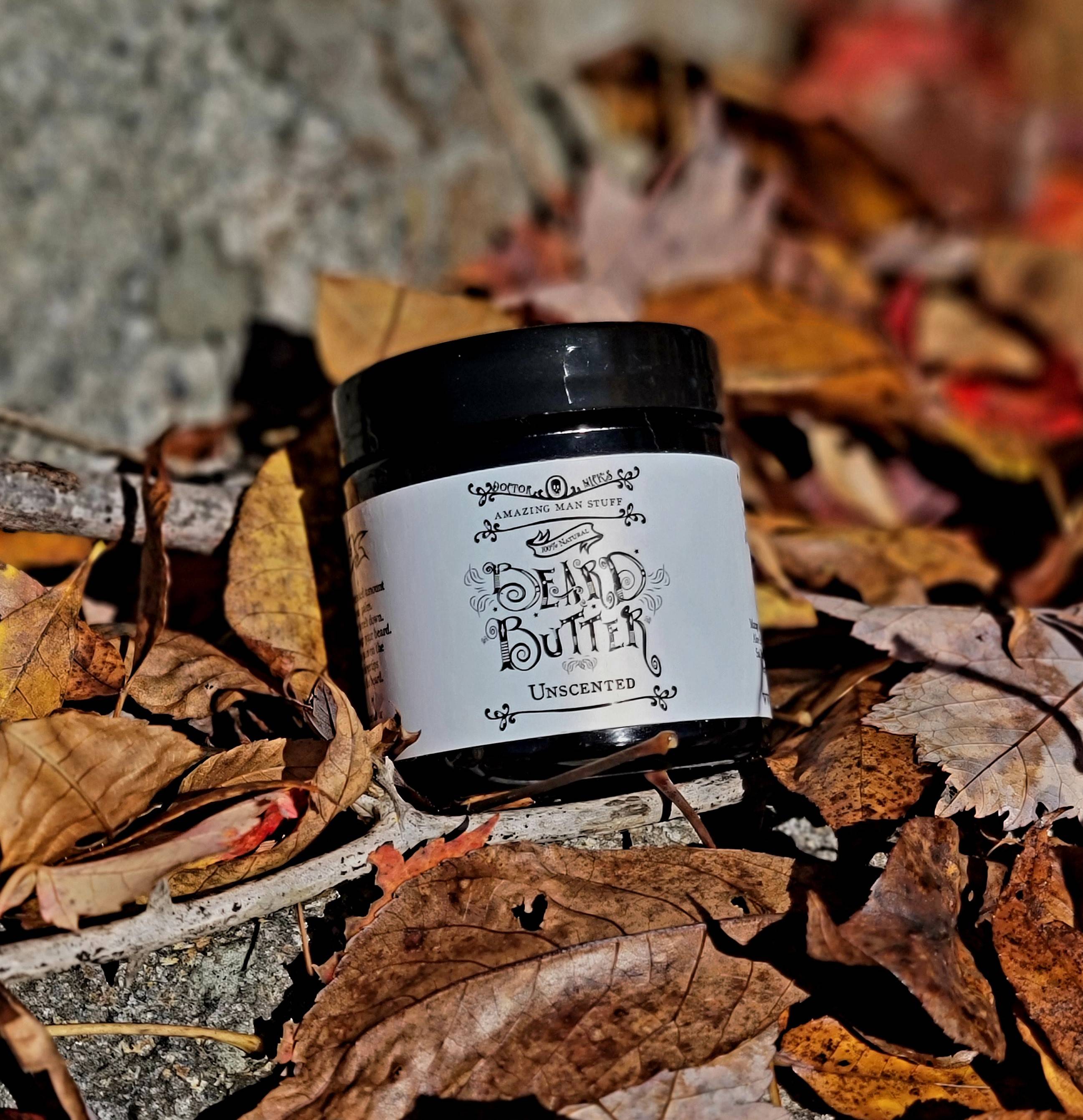 A frustration that can occur when buying beard products is that you want to have all of your products smell the same, but it can be expensive to get beard oil, beard balm, and beard butter every single time you want to try a new scent. In this blog we will go over a way you can get the same scent across those products, while at the same time save yourself some money. This is actually the exact reason why at Doctor Nick's Amazing Man Stuff we only offer an unscented beard butter.
We will keep this one short and sweet, but hopefully very helpful.
1) Scoop out your desired amount of beard butter and place it in your palm.
2) Add 2-3 drops of your favorite scented beard oil [I recommend #7!] on top of the butter in your palm.
3) Rub your hands together to melt the butter down and mix in the scented oil.
4) Apply the beard butter throughout your beard like you normally would.
Boom, now you have a beard butter with whatever scent you would like for the day! This lowers the risk of trying new scents if you normally buy the entire lineup of scented products.
With all of that said... you do not need to add scent to your beard butter at all. It has a light and natural scent to it, and it should mainly be about what it does for your beard. Our unscented beard butter is wonderful and will have your beard feeling and looking better than ever. The tips in this blog should work with any unscented beard butter though.
Now sit back and enjoy that luscious man mane of yours, while you look and smell great!
Dan C
Master of Marketing
Doctor Nick's Amazing Man Stuff