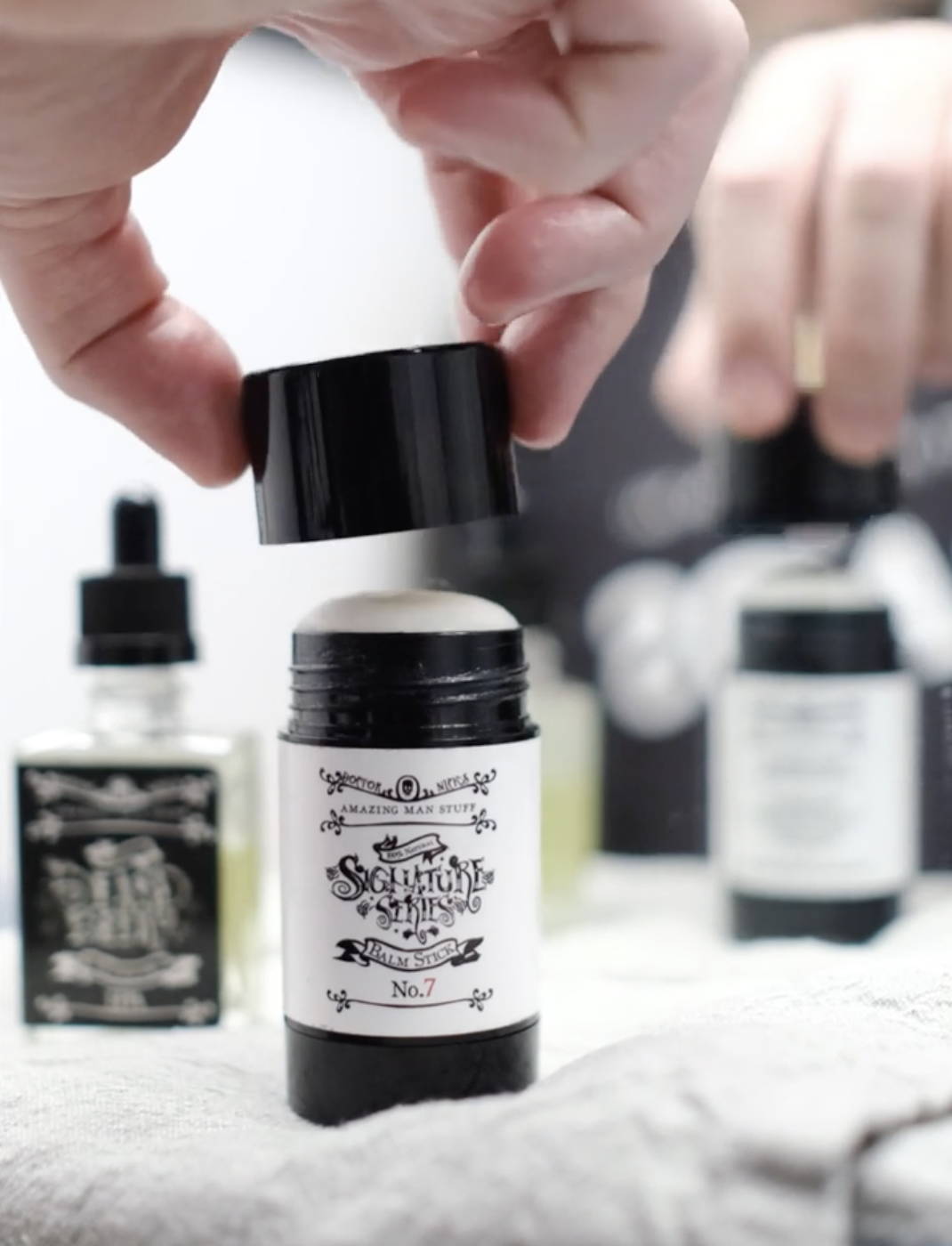 Beard balm is primarily for the beard hairs and the focus is on adding style and/or hold. Beard balms with great ingredients like the ones from Doctor Nick's also add great nourishment to the beard as well. The beard balm adds properties like fatty acids that beard oils just simply cannot bring to the beard.
There are two different approaches to applying beard balm to the beard, and it comes down to personal preference. Option one, which is what I recommend, is applying the balm to the outside of the beard like a beard helmet. It will lock in your styling and give you hold all day long. You simply melt down the balm in your hand, and then run your hands on the outside of your beard. Option two is applying the beard balm throughout all of your beard. Melt the beard balm in your hands, focus on getting the melted balm on your fingertips, and then run your fingers and hands throughout the beard hairs. Finish with a comb and/or brush to style.
A really nice and unique feature from Doctor Nick's with your beard balm is that it comes in an easy-to-use twist up tube. This allows for you to keep your hands clean if wanted. If you did still want to apply with a more traditional method, it allows you to get the product melted in your hands without having to dig your fingers in a tin. It also allows for the unique option number three, and that is applying the balm from the twist up tube directly to problem spots. You can focus this to your curly sides or a troubling mustache area. This is my favorite use of beard balm!
If you use heat from a blow dryer or heated brush in your styling routine, which I do daily, you want to be sure to use balm after heat. You do not want to cook or bake the butter ingredients. You also do not want to ruin your heated brush or any other type of directly applied heat. For heat you want to apply oil to a damp beard, wait 5 minutes, and then use your heat.

Key reminder, keep balm away from the skin. The skin and pores under your facial hair are not designed for products like balm. Beard oil is for the skin first and then also the hairs. Beard balm is just for the hairs.
Now sit back and enjoy that luscious man mane of yours, while you look and smell great!
Dan C
Master of Marketing
Doctor Nick's Amazing Man Stuff